Farmingdale, NJ 732.938.2417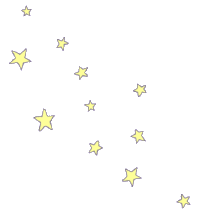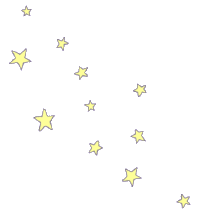 Open 7 days a week - 10:00 am to 9:00 pm
Blindfolds, Bondage Items & Kits, Cuffs, Gags, Hoods, Nipple Clamps & Suckers, Swings, Paddles, Ticklers, Whips and more
This page does not depict our complete inventory of fetish paraphernalia and novelties. Please visit our brick and mortar store in-person to see the complete collection.
Pipedream Fetish Fantasy Swing
With this incredible Fantasy Swing, you'll be swingingyour love life back into action in no time at all!

Difficult sexual p[ositions are no longer exclusive to the athletic ansd sexually gifted. Now, any couple can perform the most difficult, most stimulating sexual positions ever imagined - and reap the benefits and pleasures they arouse! Enjoy weightless sex in unlimited positions and explore your deepest fantasies with this incredible Fantasy bondage Swing.

Perfect for lovers of any size, the Fantasy Bondage
Swing easily adjusts yo any height or angle, saving you from contorting your body in uncomfortable positions that that interfere with each others arousal. But this is no ordinary pleasure swing-- this swing features strategically placed D-rings attached to the swing that connect to wrist and ankle cuffs. The adjustable cuffs feature metal chains and metal clips that work together to form the most amazing bondage swing ever created.

Box includes:
(1)- Heavy Duty steel eyelet belt
(1)- Heavy duty link chain
(1)- Torsion spring
(1)- Metasl support bar
(2) Large padded supports for butt and back
(2)- Small padded stirrups for legs
(2)- EZ-opening connecting hooks
(2)- Wrist restraints
(2)- Ankle restraints
- Instructyion sheet


Sportsheets Leather Slut Paddle
Bring sexy new meaniong to the word impression.

Fetish Fantasy Riding Crop
32" English style horse whip.

- Adjusts from 25" to 37"
- Breaks down in to 3 parts for easy travel
- Heavy eyenolts on either end for attaching cuffs

Fetish Fantasy Extrem Male Chasity Belt
Lock up your subjects most misbehaved member with the extreme Chasity Belt. Made from high quality metal and closed with a secure lock, this cage will keeop your subjects cock behind bars until you decide it's a good time to set it free..

Hott Products Sex Wrap Teaase Tape
Tie up your partner and tease their mouinting desires! Non-sticky tape that only bindsbto itself for a no mess, kinky fantasy.

Sex 7 Mischief Black Bondage Tape
66 feet long, 1 inch wide

Sex & Mischief Satin & Fur Sex Strap
72 inch, double sided doggie style strap. One side satin, one side faux fur.

Enjoy the pleasing sense of confinement. Feel the soft fabric gently caress your face. Wait in total darkness as you womnder whart comes next. A bit more experimental than a blindold, a hood will hide your entire face, drawing attention to your other assets.

Fetish Fantasy Satin Love Mask
Create thrilling sexual excitement with this beautiful Fetish Fantasy Satin Love Mask. Try it on yopurlover or use it as a nightshade for yourself.

SportSheets Sexy Submissive Kit
Kit includes:
-1 Soft Red Blindfold
-1 Pleasure Feather
-4 Wrist and Ankle Cuffs
-


Fetish Fantasy Suction Cup Bondage Kit
Get stuck on seduction with these alluring suction-cup cuffs. The strong suction-cup sticks tight to nearly any surface.

Includes:
-2 Neoprene Suction Wrist Cuffs
-2 Neoprene Suction Ankle Cuffs
-Free Love Mask

Fetish Fantasy First Timer's Cuffs
Fetish Fantasy Silk Rope Hogtie
Secure your lover in a classic bondage position with this rope hogtie restraint. Perfect for beginners and strong enough for pros, the rope easily adjusts to quickly secure your lover a tug.

Fetish Fantasy Bongage Belt Restraining System
Fasten your sheet belt and get ready for a wild ride. The Fetish Fantasy Bondage Belt restraining System will turn your bedroom into the ultimate erotic playground.

System includes:
-Adjustable bondage waist belt
-Under mattress strap
-Wrist Cuffs
-Ankle Cuffs
-4 Tethers

Fetish Fantasy Do It Doggie Harness
Penetrate deeper than ever before with the Do It Doggie Harness. This versatile position harness gives you greater thrusting power for profoundly intenswe encounters. You'll be in full control of the rythm and range of motion. The velvety soft harness cradles your lover, while the durable handles gives you the grip you desire. The straps adjust to accommadate various sizes.

Pipedream Fetish Fantasy Series Furry Cuffs
Lock up your lover and wxplore your fetish fantasies with these fabulous Furry Cuffs. Lined with velvety-soft faux fur, these heavy-duty cuffs keep your lover comfortably constrained and looking sexy. the locking mechanism has a quick-release in case you lose the key and their sturdy design ensures they're made to play hard.

-Available in Leopard Print, Pink, Purple, and White

Pipedream Fetish Fantasy Series Designer Cuffs
Same as the Pipedream furry Cuffs, only without the fur.

Calexotics Nipple Suckers
- Soft, pliable nipple teasers with gentle suction
- PVC
- .9/2 cm (diameter)
- 2" total height
- .75" opening


Nasstoys My First Nipple Clamps
Wireless vibrating stimulator
-EZ push button action
-Each clamp glows red

Calexotics Bullnose Nipple Clamps
Two fully-adjustable, multi-use clamps with soft, comfotable pads on a sturdy, high-quality chain

XR Brands Max Twist Nipple Suckers
Thisd pasir of nipple suckers are easy to use and once they're on, they aren't going anywhere. Simply apply the base end over the nipple and twist the top dial clockwise to your desired level. these sdturdy suckers are super strong.

Pipedream Shock Therapy Nipple Clamps
- Electric Nipple Clamps
- Luv-touch Hand Held Power Unit
- Free Love Mask included

Pipedream O-Ring Gag with Nipple Clamps
Open Mouth Gag: You're in control over when your lover can or can't speak - act out your and fulfill your desires while your partner is gagged and silent. Two chained clamps keep your nipples perky and the coated clamps adjust to fit your desired tension.