Farmingdale, NJ 732.938.2417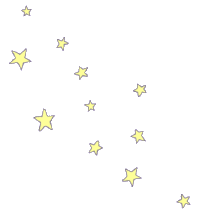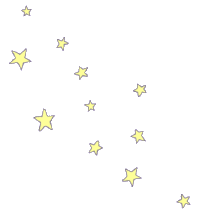 Open 7 days a week - 10:00 am to 9:00 pm
Pink Silicone Lubricant for Women
A most lubricating and long-lasting lubricant that is silicone based, water resistant, aroma-free. Pink is Silky smooth, ultra-thick and contains added botanicals of Aloe and Viamin E

Stroke 29 Gun Oil Masturbation Cream
This premium cream intensifies masturbation, taking it to a whole new level. The friction of stroking and body heat provide just the right combination to transform the cream's texture around the 29th stroke. Stroke 29's long-lastinfg glide is unlike any other sensation. A guy might actually forget he's using his own hand. please jack off rersponsibly.
* This product is not intended for use with latex condoms and does not contain spermicide.

A water-based lube for sensitive users - compatible with all types of condoms and toys, as well as safe for sensitive skin

Emotion Lotion is water-based, flavored, warms on contact and gets hot when you blow on it.
-Available at Classic Boutique in Cotton Candy, Peppermint, Bubblegum, Raspberry and Banana flavors

This slippery water-based lube is perfect for all of your needs. The silky, slick texture is guaranteed to enhance any sexual experience.

Liquid Love Warming Massage Lotion
Heat up your love! This lotion heats up when rubbed on the body. It gets even hotter as you blow on it!
-Available in Passion Fruit and Peaches and Cream flavors

Shunga Erotic Art Tenderness & Passion Collection
A Pleasurable Gift Set...

Sparkling Strawberry Wine Aroma

Comes with:
- "Intimate Kisses" Aphrodisiac Oil
- "Erotic" Massage Oil
- "Sweet Snow" Body Powder
- Hand-Made Feather Tickler

A gentle water-based personal lubricant with stregnthening plant extracts of cacao, ginger, cardamom and white pepper to enhance natural lubrication of the skin. This health-conscious personal lubricant is hypoallergenic, latex condom safe, and ideal for everyday use. Medical grade ingredients and its unioque formula make it a clear choice.

Spunk Lube Hybrid is a multi-award winning water-based silicone lubricant that resembles the look and feel of natural body lubrication (cum lube). It lets you feel the sensation of skin to skin contact. Spunk Lube Hybrid is a non-staining, hypoallergenic formula that cleans up very easily and is not sticky or greasy.

A water-based lube that contains the silicone ingredient dimethicone. It is latex friendly but may react with some silicone toys. Before using Fuck Water with your favorite silicone toy, do a spot test on the bottom or base of the toy.

Wet Unicorn Spit - Donut Flavor
Magically delicious Wet Unicorn Spit tastes like your favorite doughnut without all the calories and sugar. An edible, water-based paraben free lubricant

Earthly Body Edible Massage Oil - French Vanilla
Professional glide, nutrient rich formula absorbs into the skin for deep conditioning and moisturizing with no greasy residue. Infused with 10 natural essential oils including Hemp, Almond, Grapeseed, Apricot & Viamin E oils and exotic fragrances to nourish skin while awakening your senses but with a flirty edible flavor too.
-Available in Vanilla Buttercream and Strawberry at Classic Boutique

Get your sexual buzz on with Liquor Lube, a specially formulated, premium, water-based personal lubricant. Appletini, Bahama Mama and Sex On The Beach flavors available.

Dona Kissable Massage Oil - Vanilla Buttercream
Transform your lover into a sensual dessert with this aphrodesiac and pheromone infused massage oil. The kissable flavor entices you to taste our lover while the long-lasting massage oil moisturizes your skin and soothes and relaxes you.

Climax Bursts Tingling Lubricant
Tingling glycerine free water-based lube with vitamin enriched beads that burst on contact. An aloe and chamomille Beads enriched with vitamins A, B5, C and E. Aloe and Chamomile infused lube that cools, soothes and tingles.

-Water-based
-Easy cleanup
-Long-lasting
-Condom compatible