Farmingdale, NJ 732.938.2417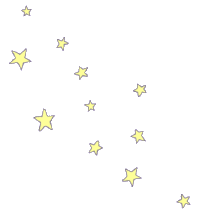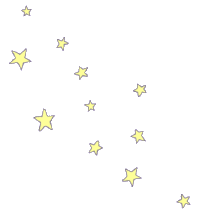 Open 7 days a week - 10:00 am to 9:00 pm
Games, Gag Gifts, Assorted Gadgets & Trinkets
Endless Nights of Greart Sex!

1,000 Sex Games combines rounds of foreplay, passionate lovemaking and sexy plotv twists.

You begin a game by selecting one of the Foreplay Cards, such as : Naughty Dice, Strip Spinner, "Spin the Bottle", Erotic edibles and many more. Then you turn over a Passion Card which offers strategies to use during the Foreplay Round inordert to maximize your pleasure in the Sex Round. Passion Cards add intensity to the Sex Positions and Activities on the Sex Cards you earn during the Foreplay Round. Win an Indulgence Card and you may get to act on your favorite fantasies.

AND... if you want even more excitement, flip over a Plot Twist Card and you may find yourself giving spankings, doing body shots, or awarding your lover an oral indulgence for good behavior.

Play yourt favorite games over and over again, or learn a new SEX game each time you play.

- Kheper Games

What The Fuck - Raunchy Version
Try to guess what the other players are going to answer to the raunchiest set of questions imaginable...

- Kheper Games

Split the cards into HIS and HER decks with the activities facedown. Players take turns rolling the die. If the die comes Her, she draws a card from the Her Deck and may choose ONE of the two activities 9and vice-versa for him). One roll per player per turn.

- Little Genie Productions

The Game of Fantasy Affairs
Engage In Affairs With Your Lover

The game of seductive fantasies, creative kissing, and intimate foreplayfor two lovers.

You and your lover travel around the board engaging in adventurous affairs while acting out a number of different roles and foreplay.

players control the length of the game by quickly earning Fantasy Tokens thropugh foreplay and roleplay actiions. Adter 5 tokens are earned, the game ends and the a sexual fantasy begins.

- Kheper Games

A Deeper Shade of Red - The Game
A game that explores bondage and pleasurable pain in a fun, light-hearted game board format. Enjoy kinky foreplay during gameplay and the winner wins a bondage sex position.

- Kheper Games

Erotic Glo-In-The-Dark Dice
One player rolls and the first die indicates an action the roller will enact upon the other player. For example, if the first die says "bind feet", the roller uses rope, a robe tie, or bondage equipment to bind upi the other player's feet. The action shopuld be done in a way that allows for a couple to act out the position indicated on the second die role.

Penis Shaped Pasta Made
from 100% Finest Durum Wheat

Choclate Strawberry Thong that tastes better the more you lick it.

Edible Crotchless Gummy Panties
Find out how many licks it takes to get to your sweet spot! Turn yourself into a tasty treat with these yummy Edible Gummy undies.
- Watermellon flavored.

Gum Job Oral Sex Gummy Candy Teeth Covers
Give your partner the ultimatate BJ with Gum Job Oral Sex Gummy Candy Teeth Covers! These great tasting candy teeth covers are easy to fit over any size teeth and taste orally delicious.

The world's only fizzing, popping, bursting, exploding oral sex candy!

Available in Green Apple, Strawberry and Cherry flavors

Play Pens - Edible Body Paint
Fatty Patty Jumbo Love Doll
His & Hers X-Rated Coupons
10 Pleasure Coupons for Him