Farmingdale, NJ 732.938.2417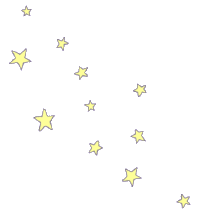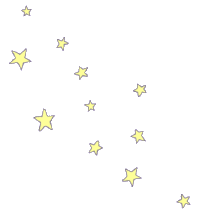 Open 7 days a week - 10:00 am to 9:00 pm
Calexotics Siver Ring Set
Set of 3 strong and durable Univeral Metal Rings.

-Small 1.25"
-Medium 1.5"
-Large 2"

Double erection ring for double excitement.

Calexotics Quick Release Erection Ring
One size fits and stimulates all, with the Quick Release Erection Ring. The easy to use erection enhancer is designed to provide a sensuopus, personalized fit for maximum snsual enjoyment and a prolonged erection.

Swedish Erotica Clear Senso-Rings
3 pack assortment



The super textured assortment of six sensuous enhancers are designerd for maximum enjoyment and unlimited ecstasy. The easy-to-use rings are textured with assorted flexible teasers and ticklers.

Calexotics Premium Leather Ball Spreader
The fully adjustable strap and ring combo erection enhancer comfortably over the erect penis and scrotum for longer lasting performance and hieghtened orgasmic pleasure.

Calexotics Quick Release Cock Cage
The tuped rings are designed to slot together to form an erotic stimulation cage around the scrotum and the the base of the erect penis. Upon initial use fit the rubber bands and trim to size, before securing the ends to create a comfortable to wear ring. The triple helix cage delivers intense tingles,arousal and a longer lasting erection

Screaming O RingO Ranglers Outlaw
The RingO Rangers Outlaw is a super-stretchy cock ring that offers a different sensation and heightened pleasure. Also great for keeping condoms in place and an excellent addition with the use of any penis pump.

Screaming O RingO Ranglers Cannonball
Simply stretch the ring around the base of your penis and testicles if desired - it will fit tight and snug - and feel the firm pleasure balls keep it in place. You'll feel more sensitive with heightened sense of pleasure.

Screaming O RingO - The Spur
The RingO Rangle Spur is a super-stretchy penis ring that a different sensations and more pleasurable experience. It is also great for keeping condoms in place and an excellent addition to any penis pump. Choose your favorite or try all 3 and saddle up for a firm, hard ride!

Double Dinger Night Rider
-Dual vibrating Cockring
-Clitoral stimul;ator
-Testicle teaser
-Glows in the dark
-Easy on-off switch

Screaming O Primo Tux Vibrating Ring
- 100% Silicone vibrating erection ring
- Super-powered four-function motor
- Stretchy, comfortable erection enhancing ring


-Vertical vibrating head for heightened sensation
-Super powered 4 function motor with a vertical head for heightened sensation
-(Screaming-O)


NassToys HerO Remote Control Wireless Cockring
-10 functions
- Smooth velvet feel
- Waterproof
- 2.5" x 1.875", Material: Silicone
- Phthalates-free
- 2 LL44 batteries included (for bullet)
- 1 12volt batter included (for remote)

Triple Pleasure Ring with Intense Testicle Stimulator

- Two long-lasting motors and a testicle stimulator for triple-action sensations
- Intense testicle and taint stimulation
- Stretchy, comfortable band

Elastro-stretch Rings Accomodate Almost Any Size

- Stretchy vibrating rings that lasts and lasts
- Unique isolation design
- Strong single-speed motor


Screaming O O Wow Double Wammy
Stretchy Erection ring

-Dual stimulation vibrating ring with two super-powered bullets
- Stretchy comfortable ring
- Removable bullets for multi-purpose fun


Touch Activated Vibrating Erection Ring

- Stretch, comfortable vibrating ring that activates with body-to-body contact
- Powerful vibration moptor for him and her
- Great disposable fun

Double Vibrating Pleasure Ring

-Vertical top motor with pleasure ticklers
- Two function top motor with steady-on please and multi-please mode
- Intense bottom motor with steady vibration
- Stretchy comfortable ring


Stretchy Erection Ring

- Unique vertical vibrator for ultimate clitoral contact
- Vibrating ring with super-powered bullet
- Stretchy comfortable ring
- Removable bullet for multipurpose fun

Golden Triangle Xtreme Xtasy Purple Butterfly
The Xtreme Xtasy purple Butterfly is three toys in one. A cock ring, a vibrating bullet and a clit stimulator. This is the perfect couple's toy that will intensify both your orgasms and bring you to the height of Xtasy.

- Waterproof
- Clitoral stimulator
- Erection enhancer

Calexotics Super Stretch Enhancer Ring
Indulge your exotic fantasies wirth the dual nubby textured Super Stretch Stimulator Sleeve. The stretchy erection enhancer is designed to deliver exquisite tantalizing stimulation pleasure for him and her. The durable and flexible sleeve extends intimate play and offers freedom of movement for unlimited seduction and intense satisfaction. Made from pliable, ultra-soft and smooth, phthalate-free TPR, the erection enhancer is textured and contoured for intense clitoral stimulation.

Calexotics Basic Essentials Butterfly Enhancer
Fly into bliss with the Basic essentials Butterfly Enhancer. It tickles and stimulates both him and her.

Calexotics Basic Essentials Bunny Enhancer
A terrific addition to any collecton, the Basic Essentials Bunny Enhancer is crafted from safe and comfortable TPR with a removable and reusable micro-stimulator made of ABS with silver plating. Made to be durable and odder you and your partner the ultimate in sensual comfort

Calexotics One Touch Flicker
This discreet, compact, super-thin enhancer features a removable micro-stimulator, for orgasmic pleasure made for two. Enjoy unlimited stimulation with the maintaining of your erection and prolonged sensual seduction.