Farmingdale, NJ 732.938.2417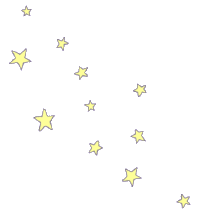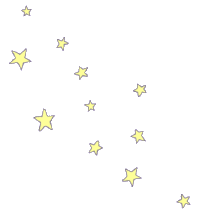 Open 7 days a week - 10:00 am to 9:00 pm
Enhancement
Pills,
Aides & Extenders
Lang Yi Hao (Wolf No.1 Pill)
8 Pill Pack

100% natural sexual performance enhancer.

- Helps most men with ED achieve harder erections
- Helps most men with ED maintain longer duration erection
- Can work in as little as 60 minutes
- Partners were satisfied with how well the herbal ingredients improved their partner's erection
- Has a proven safety record
- Works for men with ED who have a wide range of health issues


- Fast acting
- Long lasting
- No headache
- Time, Size & Stamina

- 4 days long action
- All natural
- TIME + SIZE + STAMINA

- TIME increase during intercourse
- SIZE increase in thickness and length
- STAMINA increased to long lastin
-SEXUAL confidence increased
- BETTER ejaculation contol
- ROCK hard erections
- ALL NATURAL
- DOCTOR designed
- EXPLOSIVE orgasms
- NO premature ejaculation
- NO PRESCRIPTION neccessary
- INCREASED volume of ejaculation
- NO harmful syntghetic chemicals

New, improved formula, the best selling all natural enhancement just got more powerful. All natural herbal male enhancement that boost male sexual performance in to overdrive.

Get Erekt and stay Erekt.

- Extra long time lasting sexual performance
- Increases Size and Rock Hard Erection
- Increases stamina and sex drive


- Maximize the time of intercourse
- Free from premature ejaculation
- Amazing increase in thickness
- No prescription
- Doctor designed

-More sexual stamina
- Very hard erections
- More penis size
- More sexual confidence
- More ejaculation volume
- More penis girth
- Designed by a Doctor
- Lasts up tp 72 hours
- Less premature ejaculation

- 1" Extender
- Adds Length and Girtyh
- Soft, sensual pleasure nubs
- Stretchy, comfortable scrotum support ring

Calexotics Latex Extension
Stretchy and Comfortable Enhancer
- Adds 4" to length
- Roll down design for a perfect fit

Calexotics Hot Rod Enhancer
- Enhances stimulation for you and your partner
- Stretcy and comfortable

Calexotics G-Spot Extension
- Enhanced G-Spot curve
- Adds 1" to length
- Roll down design for a perfect fit