Farmingdale, NJ 732.938.2417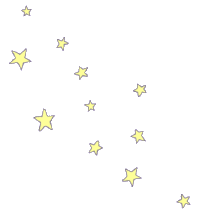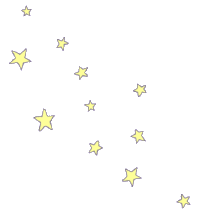 Open 7 days a week - 10:00 am to 9:00 pm
The gallery below does not reflect the entire inventory of masturbators in stock. Visit our physical location in Farmingdale, NJ for all we have available.
Fleshlight Classic Pink Butt
The original Fleshlight line has withstood the test of time as the premiere self-pleasure male toy.

Calexotic Optimum Power Pussy Power Stroker
This intense multi-speed masturbator is easy to use and gratifyingly pleasing. The self-contained stroker has intense stroking action and orgasmic vibration. The easy action pleasure is controlled via the battery powered, bullet shaped controller for ultimate hands-free satisfaction. The cylindrical chamber is lined with double rows opf pearl beads that caress the penis.

FleshJack Go Masturbator Combo Kit
Combo kit contains:

-1 x Fleshlight 7" Ice
-1 x Fleshlight 4oz. anti-bacterial cleaner
-1 x Fleshlube personal lubricant

Pipedream Extreme Roto-Bator Mouth
Pipedream Extreme Roto-Bator Pussy
Unlike ordinary strokers that barely move up and down, the Roto-Bator's advanced rotation mechanism puts a whole new spin on male masturbation. With each revolution of the soft TPR sleeve, rows of strategically placed metal pleasure beads gently massage every inch of your pleasure rod. The super-soft sleeve wraps around the sensitive areas of your cock while hundreds of tiny ticklers tease and please, delivering spine-tingling sensations.

Powered by an ultra strong motor, this fully automatyed masturbator features 3 thrilling speeds and 7 rotation patterns to choose from.

Calexotics Travel JackMaster
The easy to use, dual-sided, self-contained masturbator is an innovative travel-sized pleasurizer. The transparent, cylyindrical masturbator boasts unique pleasure ridges and tantalizing teasers as well as a flexi-grip design for controlled stroking pressure and ultimate ecstasy.

Calexotics/Swedish Erotica Precision Pump Advanced
The American Pumpers Associations called the Precision Pump Advanced 2.5 "top of the line, fully featured...the most powerful pump we ever tested".

- Flexible, non-crimping hose with quick disconnect
- Professional grade vacuum pump with EZ-Grip paded metal handles
- Removable air hose easily detaches while maintain ing suction
- Seamless, heavy-duty cylinder with incremental measurements
- Professional presuure gauage
- Push button quick release air valve
- Superior suction
- Body safe, unscented, phthalate-free
- Flanged base with removablem, tapered silicone donut for secure seal

Calexotics Optimum Series Black Jack Stroker
The all-purpose pump that features multi-speed controls and a soft and stretchy vacuum sleeve and powerful vacuum sucking action creates an airtight seal for maximum erection enhancemnet.

Calexotics Vibro Pussy Sucker Clitoral Pump
Powerful vibrations resonate throughout the suction cup...

- 2 intense vibration speeds
- Universal plug-in jack
- flexible air hose
- Easy squeeze bulb
- Soft, textured clitoral stimulators

Designed For a Woman By a Woman...

- Trasing Ticklers
- 3 Intense speeds
- Body safe silicone
- Safe for use in or out of the water
- Easy push button control
- Quiick airrelease valve
- Easy squeeze bulb

Super-sensitize your vagina for extreme levels of pleasure!

- Heightens sensitivity & pleasure
- Suction plumps labia and clitoris
- Ergonomically curved suction chamber

Icon Brands Falcon Bottom Buddy
The best attributes of some of the most famous Falcon bottoms and combined them in this natural feel masturbator... a tight hole, a nice round, bubble butt and that supple skin we all to grip while poinding. all together they make this a perfect Bottom Buddy.

Pipedream Extreme Varsity Vicky Life-Size doll


"i've got the tool to satisfy your hot, steamy fantasy.....,..,.

Life-Like Blow Up Doll with 8" Cock and a Full Color Face.



Pipedream Extreme Hannah Harper Life Size Doll
Pipedream Extreme "Fuck My Tight Ass" Mega Masturbator
Need a little action. The Tug Job is the perfect sex treratment for your tool. Made from high tech materials that mimick the feel of the human body. the Tug Job provides a snug yet soft grip.

The Blush Jasmine's hot Mouth will bring you to the opouint of ecstasy. It has a soft and realistic feel. Phthalate-free material.

Calexotics Basic Essentials tight Pussy
A hand-held, soft, pliable masturbator that provides the ultimate pleasure.

Nasstoys The Velvet Kiss Orgasm Intensifier
Vaginal and anal ball for easy insertion.

-

Big Teaze Toys Ver Spanken Oral Sex Simulator

You know that feeling... the first moment you enter someone... that incredible, outrageous, intense sensation of sliding in, engulfed by full, warm, soft lips that take you deep and finish you the way you want, when you want.

-Adjustable for a tight grip
-Deep textured ribs for extra sensations
-Easy to clean, reusable and waterproof
-Keeps a grip so that you don't have to

Calexotics Deep Throat Stroker
The super soft and ultra stretchy personal stroker is ergonomically curved for realistic deep throat simulation.

Calexotics Basic Essentials Beaded Masturbator
Has a deliciously ridged chamber that provides ultimate gratification. With four rows of stroke beads, whether using the masturbator solo or with a partner, you'll find the pleasure you crave.


Doc Johnson's The Vicky Quickie
Molded directly from MILF superstar Vickiy Vette, The Vicky Quickie is a perfectly sized pussy-shaped masturbator when you need to get in and out in a hurry. Made of body-safe, ultra-realistic UltraSKYN.